Visa simplification reform: transforming Australia's visa system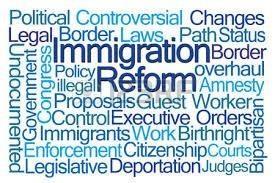 December 21, 2018
The Department of Immigration and Border Protection is providing a once-in-a-generation opportunity for the market to influence the design of Australia's new visa service delivery business and has released a consultation paper seeking input from a wide range of organisations to:
investigate ways to create an efficient, sustainable and innovative service delivery model
explore new technologies and innovative solutions to help design and build a global digital visa processing platform.
The Department encourages participation from a diverse range of potential providers including business process specialists, technology infrastructure and enterprise software experts, biometrics enrolment and verification providers, industry specific business processing or software vendors, robotics automation and artificial intelligence innovators.
The Department's paper 'Policy Consultation Paper - Visa Simplification: Transforming Australia's Visa System' is available here.
You can provide your views to the Department through the online web form.